Magic Set Editor
is a fun, free, and open source program where you can create your own Magic: The Gathering cards, as well as other TCG cards by installing extra plugins.
With that program I created some Desktop Dungeon-themed cards, translating Desktop Dungeon rules to Magic: The Gathering cards. Though I'm not sure about the design of the cards. Could you please give some advise about my cards, as well as get me some ideas for other cards as well?
Some knowledge of Magic: The Gathering is required.
My original design was this: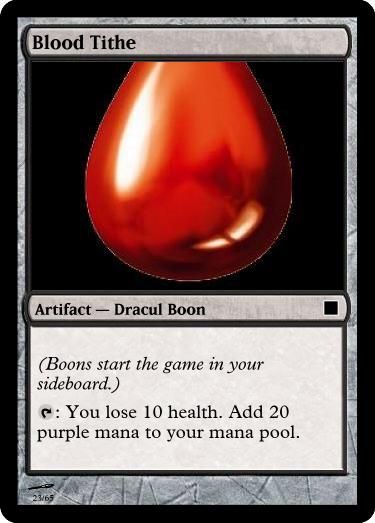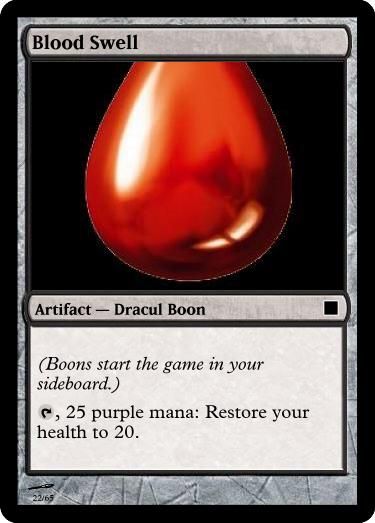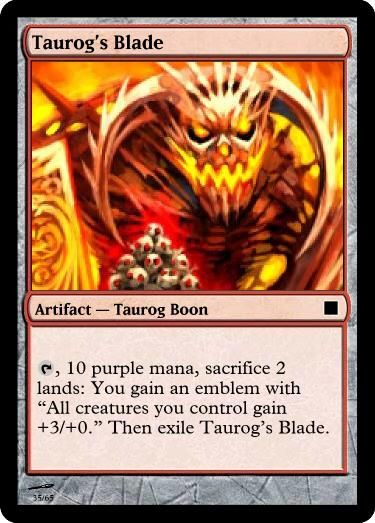 Taurog would play by gaining emblems.
My second design was this: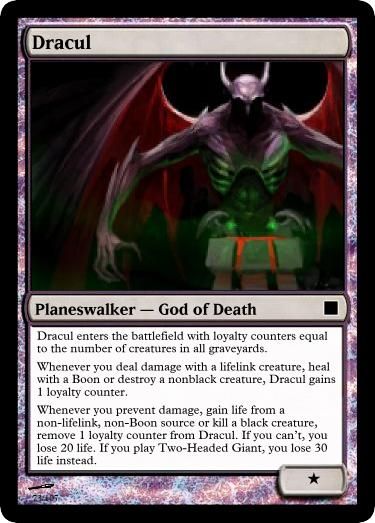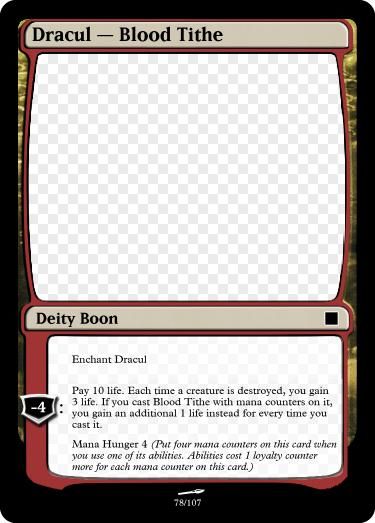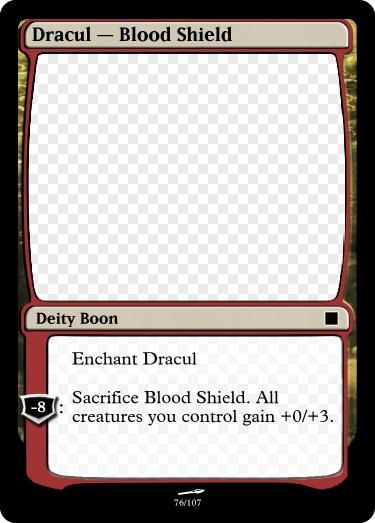 It gives some Planeswalkiness to the Deities, which they could actually be. It also enchants planeswalkers with cards you need to draw first, creating a more random approach to the game.
Also, these cards were made around the same time, a bit before I think: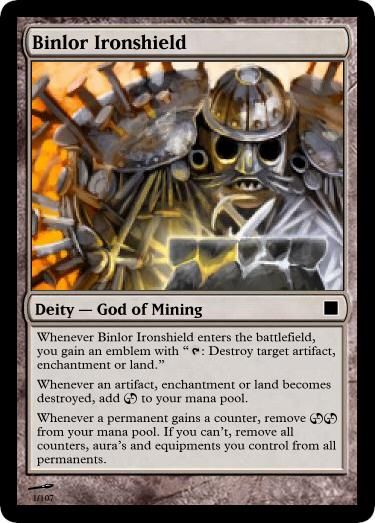 And some ideas of these powers as loose cards, not equipped to a Deity:
I also had some cards for Player Characters, though I lost them somewhere. Maybe... let's say that's up to you to create!