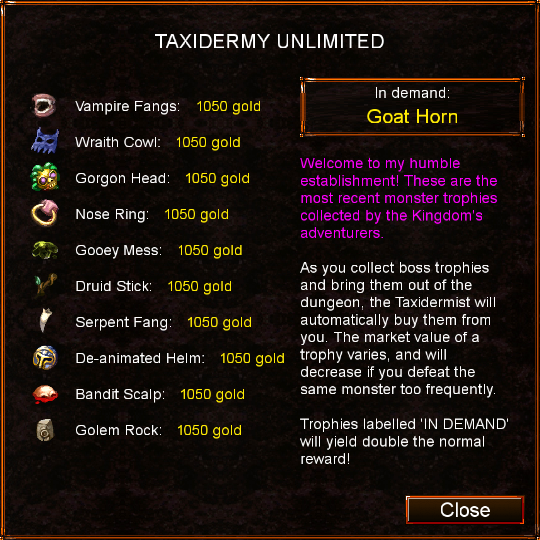 Why?
Because I can
. There's really no other reason at this point. I'm closing in on 60k gold in the bank, I've long since run out of stuff to spend it on. I can have a bad night of misclicks and have to shell out thousands of gold for locker item retrieval (on top of excessive preparation costs that get wasted) and
still
turn a profit over the course of the sitting. Any time I get some odd idea in my head that actually results in a net profit... my bank account skyrockets.
Now, I'm not saying gold should become a central part of the kingdom, but
something
would be nice. Right now there's no reasonable (ie, non-frustrating) gold sink that could possibly absorb what a concerted effort at gold farming can do, so just give us some obscene stuff that we can purchase. Extra locker space might work. Price the 7th slot at 10k, the 8th slot at 20k, the 9th at 40k... so on and so forth.