At the standard size of 800x600, the small text that appears in the inventory (like the cost of a spell or its description) is mostly unreadable.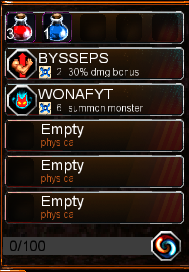 It gets better if I zoom the whole browser window, because the Unity player seems to be smart.
Anyway, it's a nice game and the few changes from the free version I have seen already are great (WEYWUT and PISORF come to mind).