Of course, I could not resist testing the beta...
I have one main question/remark : is the present interface in the kingdom a place holder or the final one ? Because so far, I really feel that a lot of design work has been done in it, but finally has been abandoned (or not been implemented yet)... And actually, it was the thing I was anticipating the most with that new version.
Where did my expectation comes from ?
An interactive map of the kingdom :
This post :
http://www.qcfdesign.com/?p=370#more-370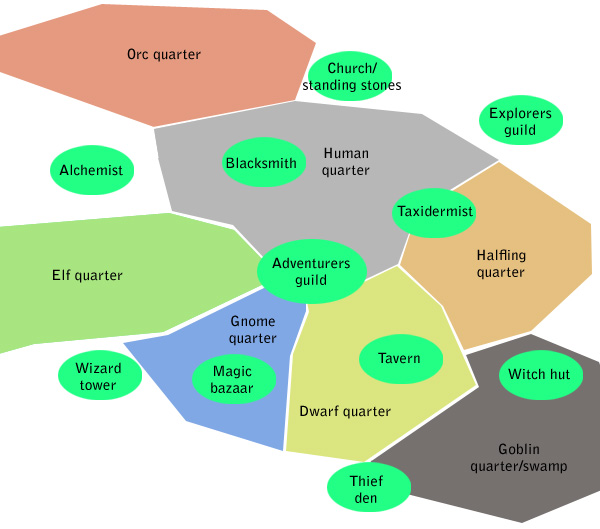 Indeed, everything in the drawing has been placed with care, and every single building has a meaning. However, the way button are placed now, there is absolutely no link made between the wonderful drawing and the character selection. So as a player we are not given hints on the logic of the drawing. Instead of being crucial part of the game such as map of a kingdom and a game interface, it is becomes not much more than some fancy art...
An evolving kingdom :
From the preorder page :
http://www.desktopdungeons.net/?page_id=12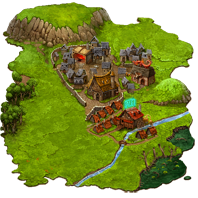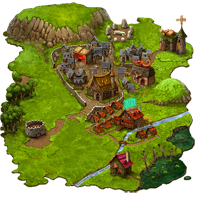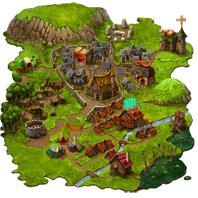 And also the description in the tutorial (we only a few lost lads stopping there). So it is kind of a shock when the first tutorial is finished to see a full town... I really hope that this part will not be abandoned, as the pleasure to see its kingdom grow will definitely become a part of the pleasure.
Apparently in some previous post you mentioned that you have stumbled on some design issues related to that map, but really I hope that these 2 things, having the map as the interface and seeing it evolve as we play, have not been abandoned !
And if you are struggling with some design issues, maybe it could be the place to brainstorm of it, and help you getting us rid of those ugly buttons.
But, well, I reckon : that's the first iteration of the beta. So you might have focused on other things first . So it's a good work lads, and take some rest because last few weeks probably have been incredibly busy.