15 Nov 10
dislekcia
We've mentioned the Kingdom before, but we haven't actually spoken about what it is. Essentially it's Desktop Dungeons' new menu. Some of the changes to the full version required a bit of a reboot to how players initiated a dungeon run, plus we wanted to have the meta-game be more visible and instantly rewarding. Here's how Lurk interpreted our scribblings in the design doc from initial concept to his usual jaw-dropping final polish after the cut, I'm sure nobody's going to miss the old menu.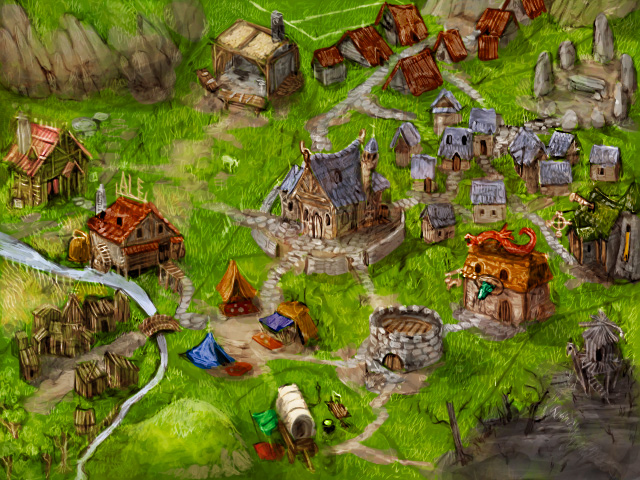 The first draft. How much do you love that goat?
Discretely clickable areas worked quite nicely, but we realised that because players had a strict set of filters that they would use while interacting with the Kingdom: Choosing a race, a class and then individual preparations (more on this later). We moved things around in response: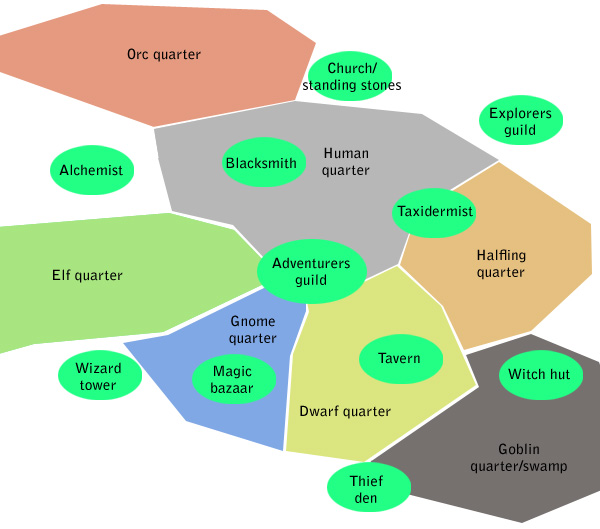 This is honestly the extent of my photoshop skills.

One of the core aspects of the Kingdom is that players choose which buildings to upgrade themselves, some are even only unlocked through quests or in-game special events. You're not seeing a "complete" Kingdom here, only a selection of buildings – your Kingdom will be slightly different, depending on which abilities, characters and options you prefer… Lurk took our meddling in stride: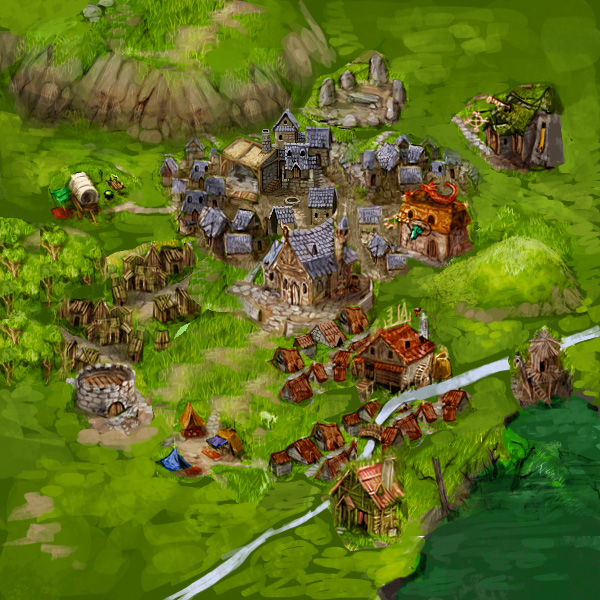 And then proceeded to polish it, adding a tangible layer of awesomeness to what was simply raw metagame beforehand: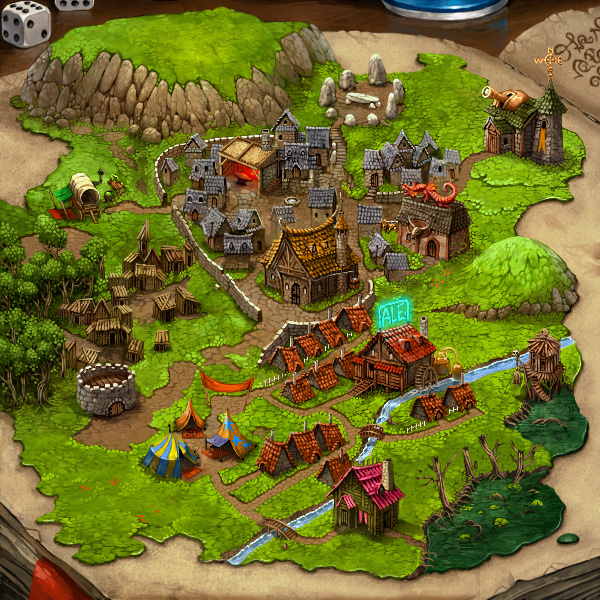 The book just sort of happened…
14 Responses to "The evolution of a Kingdom"