25 Jan 11
Nandrew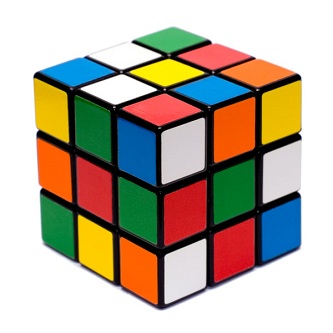 It feels a bit odd writing a post about tutorial progression and the easier dungeons, mainly because most of this blog's readership consists of dedicated fans who already know a thing or two about clicking around single-screen dungeons. Still, it's a game aspect which we find absolutely vital — keeping both beginners AND veterans in mind.
The freeware version of DD didn't sport much more than a rather basic tutorial, quickly introducing core concepts and murdering the player a few times with some goats before tossing them into the deep end of a "normal" dungeon. Even when they're provided with a quiet 20% monster strength reduction (at least until the first victory), some beginners still feel rather overwhelmed by the whole experience. So obviously we have to make things a little easier in the commercial version.
But how do we do this without boring experienced players too much? It's a tricky situation which we think we have a solution for.
Teaching people how to play the game properly is difficult in itself. DD is a little too complicated to explain simply and concisely. Most of the gameplay (and indeed, a jolly good portion of the fun) lies beyond simple how-tos and canned examples, dependent on a player's patience and willingness to explore the system themselves.
While Unity DD will see a return of the standard murder-by-goat tutorials, we're also trying to construct a few starting dungeons with slightly less explicit "training wheels", giving players tailored situations with fewer monsters, easier bosses and one or two glyphs which are specifically designed to work in synergy with one another, creating a "soft puzzle" situation which has different goals and values depending on the sort of player you are:
BEGINNER: enjoy a moderately challenging dungeon using a reduced set of the typical monsters, spells and characters that will be encountered over the course of the game. You'll still receive help in the form of occasional, un-intrusive hint signposts (an elegant tutoring device which is gaining popularity in randomly-generated games), but for the most part: it's all you, baby! You should successfully complete this scenario after a couple of tries at most, and will be able to bask in your achievements and newfound game knowledge afterwards. As a bonus, you may just be clever enough to figure out how the provided glyphs work with each other and maybe exploit one or two monster weaknesses intelligently. Maybe you'll even be tempted to buy and explore an unlock or two in the kingdom screen when you're done — not absolutely necessary, but it can't hurt to experiment with a different character or dungeon preparation! Either way, you'll walk away knowing one important fact: DD certainly isn't an easy game, but you're already taking your first steps towards mastering it.
VETERAN: encounter revised versions of the old "dud" glyphs, discover the joys of brand new synergies and game tactics, and uncover bonus rooms that only a cunning and dedicated DD fan like yourself could ever hope to come across! Stroll out of the dungeon with more money and success than you can shake a gold-plated stick at and use this to quickly unlock vast and exciting sections of the new kingdom long before the average player would. The sheer variety of opportunities that you'll get to explore early on will keep you entertained even during this relatively easy section of the game.
I want to compare this idea to the good old Super Mario Bros world warp rooms: affording newbies a gentler starting curve than that in DD's freeware while still allowing veterans to progress at a fun and interesting rate through the game. We'll see how well this works once the game moves into its playtesting phase …
11 Responses to "Easy dungeons for the veteran"