01 Feb 11
Nandrew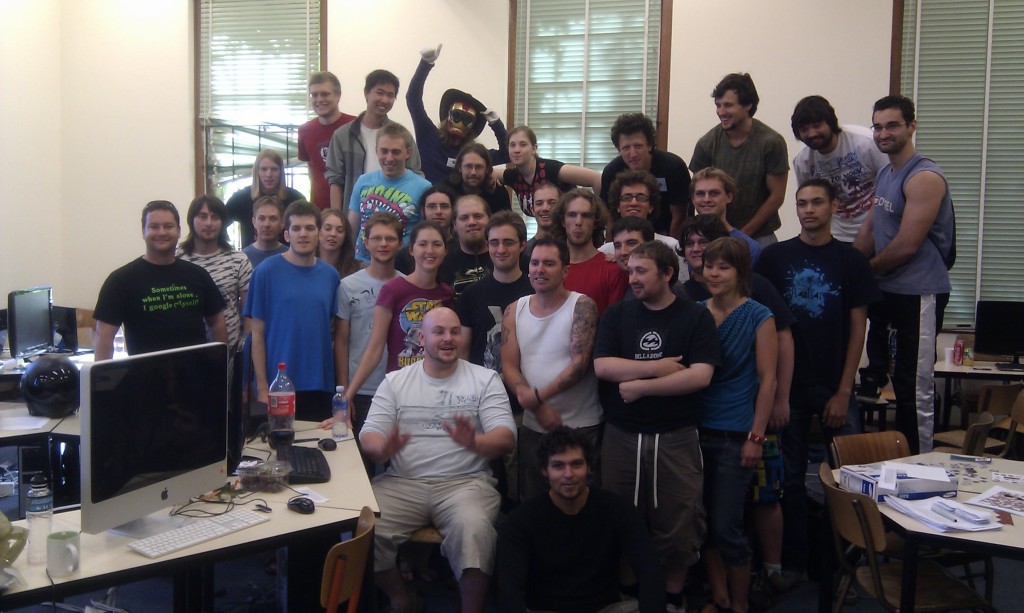 Click for enlarged version!
I wrote a post yesterday about this year's Global Game Jam, and some pictures just swung in from Kyle Findlay, a friend of ours who was judging at the event. Here's a group shot for y'all: we'd like to say "howzit" on behalf of all the Cape Town jammers this year!
A few more thingies after the jump …
Firstly, for anyone who's curious enough to wonder where we are (but doesn't yet recognise our weird and wonderful mugs), we'll make things a little easier for you. The entire QCF squad lies hidden and dangerous inside this section of the photo: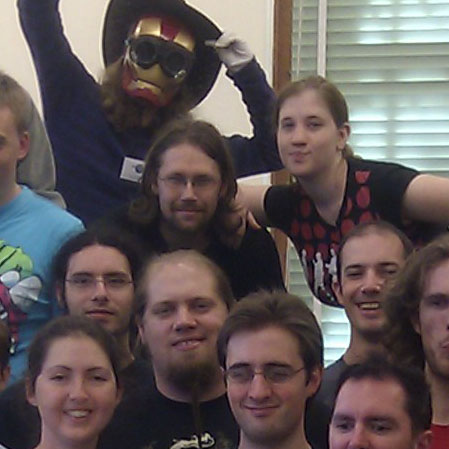 Okay, another hint: none of us are women. Aaaaand GO!
Also of note is a cool picture montage of our Jam from a kindly fellow by the name of, um, Gargablegar . Apparently the choppy music is deliberate, so don't panic about your browser getting horribly horrible or anything.
Finally, I didn't mention this in the previous post, but you may want to check out the full list of entries from our Cape Town Jam (and our sister site in SA, Johannesburg). There's quite a few cool little games to try out, and the overall quality has improved remarkably since last year. Beginners and veterans alike populate the list, and it seems that the Jam has served as a springboard for several aspiring new devs in South Africa.
Our thanks go out to the organisers, y'all rock!