03 Feb 11
dislekcia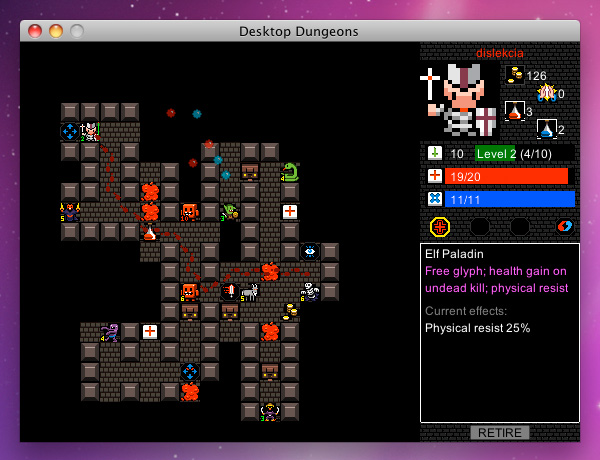 Yup, after battling with GM for OSX on and off, we've managed to reach a reasonably stable point. It's basically the same version of the alpha that's available for PC, but now you can play it on your Mac doohickeys! (No, that doesn't mean DD on iPhone – you'll have to wait for the full version for that).
Grab Desktop Dungeons v0.15 for Mac here, at this very link. Note that some testers have complained about slowness and that one or two tilesets may look a little off. We'll post fixes as soon as we find them (or all you Mac-people whip up new tilesets!)
P.S. If you download the game and suddenly it's tomorrow, you may want to take a look at the IGF Audience Awards and do that thing we spoke about.
P.P.S @Brandonnn Points out that you can use the CTRL+scrollwheel macro to zoom in and prevent eye-strain.

21 Responses to "Desktop Dungeons hits Mac (tentatively)"