23 May 13
Aequitas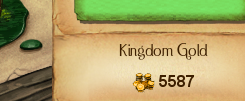 As is evident by our last few updates, we're currently making a real push to polish off the interface in DD. I'm sure any coder can tell you that this is not 'fun', but it is necessary. You need your interface to convey all the important information players need to make decisions, but at the same time, looking at a page of numbers that resembles an excel spreadsheet is not compelling. So you do your best to group the information and present it in an elegant way, while your overworked artists finish off a different part of the game.
Soon enough we'll turn the artists loose on the game's information displays. They'll do some mockups of how things could look, and there will be some back and forth as they try to make your horrible layout choices look great, while keeping all the relevant info visible and accessible. After that, it's importing all the art assets into the game (trying to squeeze as many of them as possible into a single sprite sheet), and then integrating the art and the info so it looks as good as the mockups, but is still dynamic.
We're going for a particular look with the DD Kingdom. We want you to feel like the administrator, leafing through papers about which buildings are in need of upgrades, which trophies are lacking, and filling out/approving permits for the latest adventurer who wants to try their luck out in a dungeon. Up until now, we've always made the 'adventuring permit' the default side panel for the Kingdom, and while this serves a fine purpose for letting players navigate choices of going on an adventure, it's not really necessary while just administering the Kingdom.
This week you'll get the first look at the admin backing panel. We'll add more stuff to it in the future, and once the artists get a shot at it, I'm sure it'll look a lot nicer. In the meantime though, it gives you a definite feeling of separation between administering your Kingdom, and preparing a brave adventurer for their impending death.
4 comments