15 Nov 13
Nandrew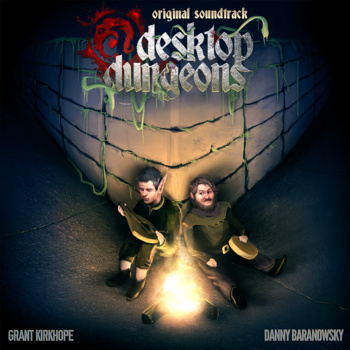 So, we've made it to the other side! The game is out and this is our first non-beta patch for the web player community.
Weekly updates aren't strictly part of our brief anymore, but there's still more for us to put into the online build and the Steam community has been very helpful in providing loads of early-game feedback (don't forget to grab the game on Steam or redeem your key if you haven't done so already).
What may interest most of you is the addition of streamed audio from the powerhouse duo of Danny Baranowsky and Grant Kirkhope, giving Desktop Dungeons a fully orchestral soundtrack to finish the experience with a little bit of aural magic.
The soundtrack is too big to load up all in one go (and we're sensitive to people connecting wirelessly from the Antarctic or whatever), so we're experimenting with loading up individual tracks on the fly — if there's a delay in hearing any sound, it'll be due to stuff caching in the background. Let us know if there's any issues, and enjoy the music!
This week's changelog is rather big, due to it being the culmination of several panicked, semi-panicked and almost-entirely-unpanicked build updates made over the course of the week. Have a look through: More…