30 Aug 13
Nandrew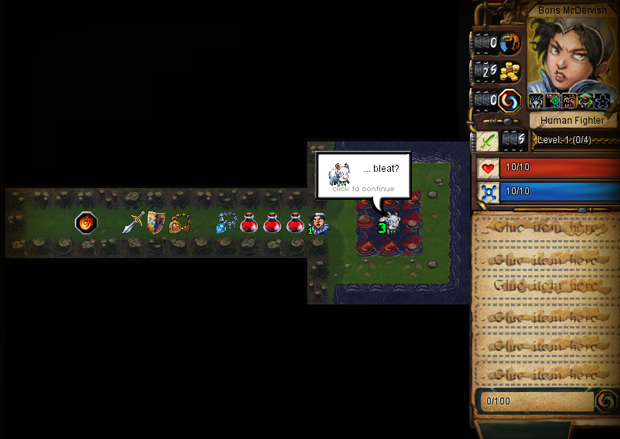 And that's another pass on the early game progress done.
In our neverending quest to streamline the learning experience for new players (and cram as many lessons into as small a space as possible without sacrificing everyone to the vengeful god Waloftext), we've added more icons, helpful pointers, concept explanations and aesthetic improvements to make stuff "pop". The map isn't in just yet, but that'll be in as soon as our artists come out the other end of the UI spam that they're being forced to endure.
From a bug (and performance) perspective, we've made a few important optimisations which should improve the game radically on systems that previously suffered! Even our less oppressed players should notice fewer halts and hiccups in their overall game experience.
Be on the lookout for weird hiccups in the progress if you decide to play through this week. We discovered and squashed a surprising number of long-standing gremlins towards the end of this cycle, but we tend to fall into a horrible habit of playing the game absolutely perfectly every time we go through it and that doesn't really do much for exploit catching. So annoying.
For those concerned about balance, some of the Goat Glade quests are subtly easier this week – though for the most part they remain resolute in their difficulty. Sorry. But look at this lovely changelog! Isn't it just lovely? Yeeeess. Yes it is. Precious. Things below: More…