27 Oct 10
dislekcia
We've been working with an incredible artist for the past couple of months, getting the full version out of our heads and into shape. I think it's time we started showing off some of that process (because everyone loves art)… First up, character portrait concepts: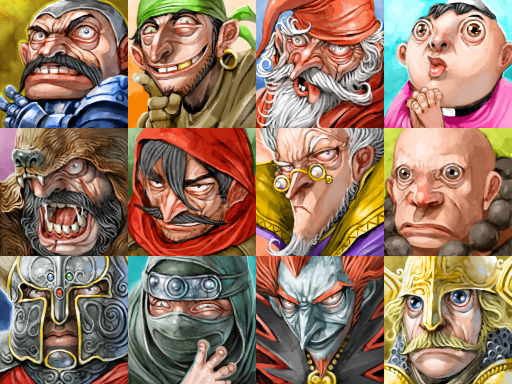 I literally can't pick a favorite.
Current activity, now that we're well and truly done with IGF entry stuff:
Aequitas is beavering away at the quest and tutorial systems, getting everything ready for content and doing a ton of behind-the-scenes stuff like writing saving/loading subsystems. Nandrew's been re-designing the tutorial so that it's better than the old one at one or two things, as well as getting people into the new systems in the full version. He's also re-balancing the spell glyphs based on all the data we've got from the freeware version, tweaking the ones nobody enjoyed using and possibly even adding a couple of new ones we've had ideas for. I'm back to poking at the interface after spending last week working on the Kingdom and its progression.