31 Jan 13
Nandrew
Some of you will be familiar with the Global Game Jam, an annual 48-hour event which packs groups of willing and able game developers into tiny little boxes and ships them off to special venues around the world to make games around a super-special theme.
QCF Design takes part in this competition every year, our closest Jam venue being the University of Cape Town. Last weekend, we rocked out in their computer science lab, consuming clinically unsafe amounts of pizza, sugar and caffeine while succumbing to the occasional exhaustion-induced reality detachment.
You know, fun.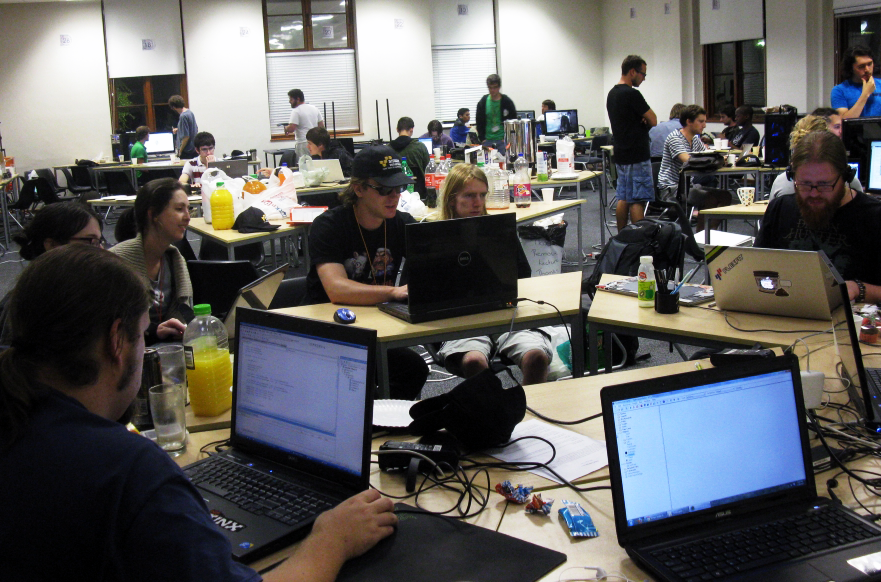 The background music here is a confused mix of FTL and power metal.